The Ultimate Nature Documentary: "Life on Our Planet" Coming to Netflix in October
Steven Spielberg and Morgan Freeman team up to explore the history of our planet.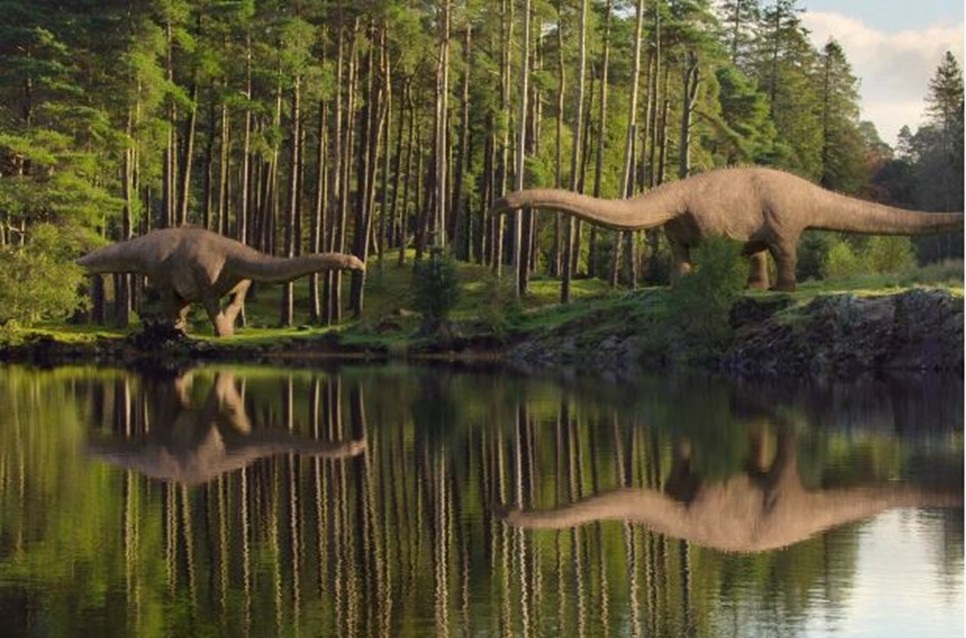 The documentary series Life on Our Planet (not to be confused with the excellent "A Life on Our Planet"), offering a captivating narrative of the challenges faced by various species on Earth, premieres on Netflix this October.
This unique eight-part series, produced by Amblin Television (founded by Steven Spielberg), and featuring the iconic narration of Morgan Freeman, promises to transport viewers back in time, showcasing prehistoric predators and ancient creatures that once walked this Earth.
Life on Our Planet aims to provide a compelling retrospective on Earth's past inhabitants, illuminating their ability to adapt and endure, shedding light on their struggles and successes in a world vastly different from our own.
As described in the synopsis, "Today there are 20 million species on our planet, yet what we see is just a snapshot in time — 99 percent of earth's inhabitants are lost to our deep past. The story of what happened to these dynasties — their rise and their fall — is truly remarkable."
"In partnership with Industrial Light and Magic, the series uses the latest technology and science to bring long extinct creatures back to life. Life on Our Planet reveals the incredible story of life on our planet."
Mark your calendars for the release date—Life on Our Planet will debut on Netflix on Friday, October 25th. The documentary consists of eight episodes, each with its unique title:
The Rules of Life
The First Frontier
Invaders of the Land
In Cold Blood
In the Shadow of Giants
Out of the Ashes
Inheriting the Earth
Age of Ice and Fire
Although a full trailer for the series is yet to be unveiled, Netflix offered a teaser in August, giving viewers a glimpse of what they should be expecting.